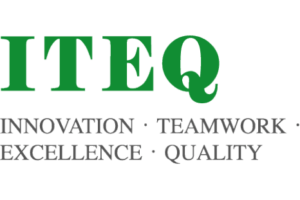 A trusted partner
Acting as exclusive partners, COM.INT.EL. has been working for more than 20 years to promote the wide product range of ITEQ Corporation.
Founded in 1997, with headquarters in Taiwan and with 4 others production plants in China, ITEQ is today among the main laminate producers worldwide. Moreover, in order to satisfy the increasing market demand, the company is building a new plant in southern China, which will provide a 20% increase of its production capacity.
With a focus on the market evolution, ITEQ R&D department is consistently committed to the development of new materials, always in accordance with the highest quality standards.
ITEQ is qualified according to the following standards:
Quality: ISO 9001:2015
Quality: IATF 16949:2016
Environment: ISO 14001:2015
Health and Safety: ISO 45001:2018
ITEQ offers a complete portfolio of cutting-edge products and, therefore, provides solutions that cover many applications and industrial segments, such as industry, railway, automotive, aerospace and defence, and also HSD and radio frequency.